For small businesses, your website may be one of the most important ways to keep up with the competition, both big and small. However, for it to be effective, there are several elements that cannot be overlooked. Whether you're starting your site from scratch or just want to be sure your current site is up to par, check out the below list of essentials for your small business website.
In the Header
Your website's header is one of the most important parts of the page, as it's typically the first to load and the first thing visitors see. Make sure to include these in your headers, and keep it consistent across all pages: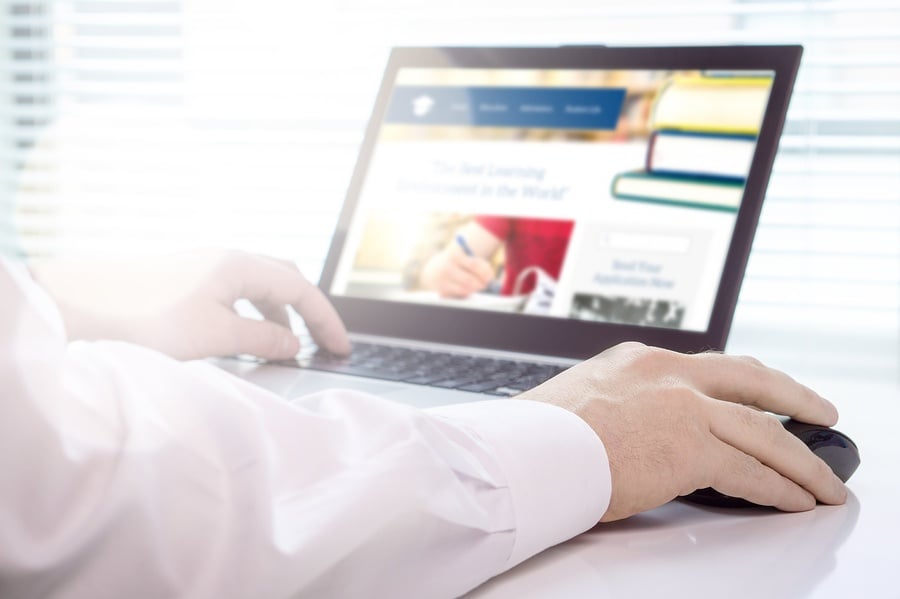 A catchy domain name that's easy to remember so repeat visitors can type it right in and not have to rely on search

Your logo, prominently displayed in the upper left corner that's linked to your home page

A short, informative tagline near the logo that clearly explains what your business does

A navigation bar with all the predictable buttons: Home, About, Contact Us, Products/Services

Your phone number, preferably with a click-to-call option for mobile visitors
Above the Fold
This area refers to the portion of your page that's immediately visible without any scrolling. This is your opportunity to capture attention and keep people on the page. On your home page, make sure you have:
An attractive, informative image or a series of sliding images that showcase what you do

The details of your business, including contact information and location

Trust-building elements, such as reviews and testimonials
Below the Fold
Once you've got a visitor hooked and scrolling down your home page, here's what they want to find:
Details about your products and services. For multiple or complex offers, include short descriptions and links to more information

High-quality content that helps readers answer the questions that brought them to your page in the first place, while also feeding the search engines what they need to rank your pages highly
In the Footer
The bottom of your pages should also be consistent throughout your site. There are common elements your visitors will be looking for here, including:
Contact information. Yes, this may be the third time it's on the page, but if you want people to contact you, it must be made easy

A smaller version of the navigation bar in the header; a list form is a good idea for the footer

Social media buttons that link to your profiles

A newsletter opt-in form
An Effective Small Business Website
While having a website that stands out from the competition is important, there are many components of a web page visitors are used to seeing and common locations where they expect to find these components. When you keep these consistent, not only will you be signaling to the search engines that this is a quality, organized website, you'll also be making your readers happy.
For more information on how to create an effective website for your small business, contact ADTACK at 702-270-8772 today.