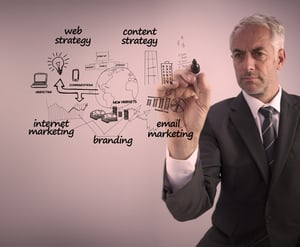 As a business owner, it can be intimidating to see all of the successful campaigns already going from your major competitors. It can also be tempting to copy them and try to capture lightning in a bottle twice. Unfortunately, this can often be a losing proposition for businesses when developing a strategy.
While it's true that analysis of your competitor's efforts can be beneficial in some aspects, this should only serve as a way to ideate your own unique content and capitalize on their missed opportunities.
What works for one business in terms of style, substance and tactics – one blog post a week, one e-newsletter etc.– will not guarantee success for your business, no matter how similar their respective mission and strategy.
When you are developing your strategy, you should keep some key factors in mind to make sure you aren't just another copy-cat wasting your time, money and effort. While you may share keywords or similar ideals, your business should strive to stand out.
3 Things to Consider when Developing Your Content Strategy
Make your voice heard
Your content marketing should reflect your company's individual image, personality, vision and objectives. No other company exists in the world yours; your company thrives in the marketplace by offering something that your competitors do not.
Since your company is unique, it follows that your content should be, too. When you view content marketing as an extension of everything your company stands for, it's easy to understand why your distinctive company "voice" should come through loud and clear in all of your content marketing efforts.
Some companies are great at showing their voice in different ways, from social media platforms to physical advertising. Spend the time to develop your marketing identity. See what resonates with your audience and current clientele. Adjust as necessary.
Become an industry authority
Your content marketing should lead you to becoming a major influencer in the lives of your customers. Ideally, all of your content marketing efforts answer a question, provide a solution, anticipate a concern or otherwise fill a need.
When a company provides such benefits through high quality content marketing, and develops a reputation for being a go-to, reliable resource, it becomes an influential force in the lives of its customers and the industry.
Without asking for anything in return, unique content delivers everything a business could hope for: steadfast and loyal customers. Can you imagine being the ones that your customers consult when they have a question about your industry?
Bonus: Google also looks more favorably on websites that have established themselves as an expert in their field and as a result, their content usually ranks higher in search results.
Listen to your customers' voices
Your content marketing should foster interactive communication that will bring you closer and make you more available to your customers.
Encouraging questions, comments and even debate in your content marketing should engage your customers. Engaged customers stay interested, and interested customers remain loyal.
Interactive communication opens a dialogue with your customers that is absolutely priceless, allowing you to spot trends, address problems and, in the end, increase your profitability.
This can include social listening, responding to reviews, and talking with customers. By showing customers you're listening, your business can establish itself as an authority and empathetic.
Bonus: Increase social proof
By this point, your content marketing should trigger a basic human compulsion: the desire to share that information with others.
Content which is useful and relevant to your specific buyer's persona should resonate so deeply with them that they feel compelled to share the content with their friends, family and followers. The best way to increase this type of social proof is to provide your persona with content they are unable to find anywhere else, which should be the focus of your content marketing strategy.
The main reason for creating an effective content marketing strategy is to capture the attention of your persona and move them further along their buyer's journey. When you cultivate your content correctly, you will encourage your buyer's to remain with you, rather than choosing a competitor.
The ADTACK Difference
Struggling to get your content together? Looking for expert help to getting your content marketing strategy on the right track? The experts at ADTACK are ready to help you get started today.
If you have any questions or are interested in getting a customized ADTACK plan for your business, contact us via our online form or calling us at 702-270-8772. We look forward to hearing from you.