You've set lofty goals for your business in 2022, and you're not sure how a digital marketing agency in Las Vegas will help you reach these goals.
An experienced marketing agency has the knowledge, experience, and solutions to help you grow and improve your business.
Check out a few ways that a digital marketing agency in Las Vegas will assist with expanding your business and achieving your growth goals in 2022.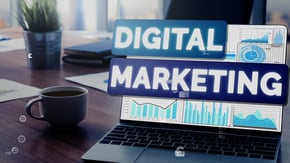 A Digital Marketing Agency Has Access to Professional Resources
Thanks to the ever-increasing number of potential customers who conduct online research before making a purchase, it's essential for your company to have a strong online presence.
However, determining what kind of online presence your company needs isn't as easy as it sounds. Certain websites and strategies are better suited to specific businesses and industries.
A digital marketing agency in Las Vegas has access to pro resources to maximize the benefits of your online presence.
They also have years of experience helping companies create and manage successful digital marketing campaigns so that they can grow their operations.
Digital Marketing Agencies Track Your Campaign
After your digital marketing agency implements your campaign, their work isn't over. They'll continue to track and monitor your campaign so that they know what strategies are working and which ones aren't, providing your desired results.
This lets you know the best way to spend your marketing budget and ensures you're consistently working towards your goals.
An Experienced Digital Marketing Agency Remains Updated on the Latest Marketing Trends
Marketing isn't static; over time, new trends and techniques emerge. For example, one current marketing trend is the use of video content in inbound marketing.
An expert digital marketing agency remains up to date on new marketing trends and integrates them into your campaign.
Or, if there are technological changes that affect current marketing strategies, they're ready to adapt your campaign so that it remains effective.
Ready to start working with a digital marketing agency in Las Vegas? Contact ADTACK today!