Not so long ago, marketing was a pretty straightforward task. Before, you only needed to spot a potential client, approach them, and promote your product or service, hoping to complete a sale.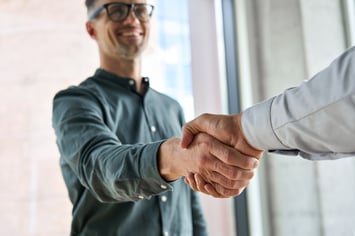 However, things have changed, and this marketing strategy has proved to be somewhat intrusive and ineffective in various circumstances.
Business owners and marketers are now embracing new strategies, with inbound marketing topping the list as one of the most effective methods for attracting new customers and business growth.
So, what is inbound marketing?
Inbound marketing is a brand awareness strategy used by marketers to attract and retain customers by providing valuable insights, experiences, and solutions. The primary objective of inbound marketing is to help customers naturally find your business without coercion or appearing to be intrusive.
Instead of approaching potential buyers directly, inbound marketing focuses on creating content that aligns with the specific needs of targeted prospects, effectively growing your business.
Inbound marketing examples include social media posts, blog articles, SEO, e-books, and viral videos.
This strategy is so effective that several businesses are currently using inbound marketing software to help grow and expand their space.
Can inbound marketing help grow a business?
Every business desires to attract and retain customers to boost sales and improve profitability. Inbound marketing is an effective strategy that can help grow a business by generating new quality leads naturally.
Since you don't have to spend time and money chasing after customers, you can use the available time and resources to focus on other activities that grow your business. The primary goals of inbound marketing are to attract, engage, convert, delight, and retain customers.
The first step is positioning your business as a trusted partner that offers valuable solutions. Once customers view your business as an authoritative source, they'll return, leading to growth.
The next stage entails engaging prospects to let them know you have what they are looking for and then converting them into loyal customers.
The penultimate step is empowering your customers to find success with their purchases.
Businesses that focus on providing high-quality content and insights will likely notice considerable growth in return customers and repeat purchases.
Is inbound marketing right for your business?
Whether you're in the service industry or sales sector, inbound marketing is a methodology that works with nearly all kinds of businesses. Besides, it offers several options ranging from social media to content marketing. You only need to find out which particular strategy works best with your business.
ADTACK Marketing will happily help you find the best inbound marketing methods that can help grow your business. Contact us today or visit our website to learn more about our inbound marketing solutions.