If you've been in the marine industry for any amount of time, you probably understand how competitive this niche can be. With plenty of companies manufacturing and selling marine products, it's vital that you utilize strategies that result in your prospective customers choosing your business over the competitors. That's where a marine marketing agency comes in.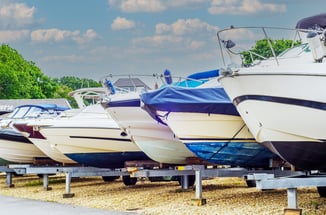 Unfortunately, most marine marketing today tends to focus on traditional marketing strategies that simply don't yield many results in the modern market. Most marine companies expend too much time and effort talking about product specs rather than focusing their marketing towards selling a unique experience to the consumer. The result is that their advertisements end up looking the same as everyone else and therefore fail to stand out in the eyes of the customer.
As a marine brand, what you need to grow your business in this competitive climate is a marketing agency that is in touch with the trends and shifts in the industry. You need a marketing partner that can evaluate the industry and create a watertight marketing plan that will attract new prospects and help you seal deals.
So, what exactly should you look for when seeking a marine marketing agency to help you grow your business?
Well, there are numerous qualities that you might want to see in a marketing partner for the marine business. However, the main things to identify when hiring a marine marketing agency are:
1. Knowledge of the Industry
A professional marketing agency must have a working knowledge of the marine industry and insight into the kind of strategies that work in this specific field. This enables them to devise marketing campaigns that resonate with the demographic your business is targeting
2. Must Be Experts at Analytics
A good marine marketing agency knows how to leverage analytics in its marketing campaigns. They should know what works and what doesn't as well as how to work within a given budget to deliver maximum results.
3. Passionate
The right marine marketing agency is passionate about the marine industry as this has a bearing on how diligently they accomplish their role.
Why You Should Partner With ADTACK Marketing?
At ADTACK Marketing, we pride ourselves on providing quality marketing solutions for marine businesses and clients of all backgrounds. Our experience in the marine industry spans more than a decade, during which we've run and executed countless successful campaigns.
Our goal is to ensure your business stays relevant and thrives in the already saturated marine industry, thanks to our dynamic and ever-evolving marketing plan. Contact us today to book a service.