To say that we live in a highly competitive business age is no understatement. With new startups springing up all around us every day, capturing and maintaining a share of the market has never been more challenging.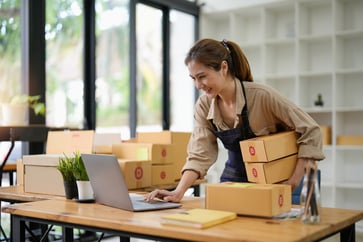 Even so, the proliferation of technology has opened up new possibilities for businesses seeking to grow their brand, attract new customers and increase their revenues. Perhaps, one of the most powerful uses of technology in business today can be seen in the strategy of video marketing.
But why exactly is video marketing so critical, and do you even need it in the first place? Well, let us examine some of the reasons why video marketing might be necessary for your Las Vegas business.
Videos Are A Popular Medium For Content Consumption
Over the past couple of years, there has been a spectacular rise in the popularity of video as a medium of content creation and consumption. This is because video content is not only easy to digest and engage with but also very entertaining. It's no surprise that dedicated video apps like Youtube and TikTok continue to enjoy immense popularity with internet users across the world.
This demand for video content has been reflected in the world of business, with more consumers seeking videos from their favorite brands. It is estimated that 82% of all consumer traffic comes from video content. Therefore leveraging video marketing can not only help you to attract customers to your Las Vegas business but also enjoy a deeper level of engagement with them.
Video-First Inbound Marketing Can Help You Boost Conversions
Video marketing is a powerful strategy that can increase your conversion rates by up to 86%. This is because videos help your customers gain a better understanding of your products and services in a way that no other medium can do. Furthermore, videos allow you to establish credibility and trust in the eyes of your customers thus encouraging them to buy from you.
Video Marketing Raises Brand Awareness for Small Businesses
If you're operating a startup business with a limited marketing budget, it might seem impossible to compete with large established "Fortune 500" companies that can splurge millions of dollars on their marketing campaigns. However, by creating relevant, timely, and useful video content, you can boost your brand's visibility and achieve recognition in your industry without having to spend bucketloads of money.
Hire The Best Las Vegas Video Marketing Agency
Are you ready to start reaping the benefits of video marketing? If so, ADTACK Marketing is the right partner for you. We provide customized video marketing solutions to help our clients achieve better conversion rates and improve their customer engagement. Contact us today to learn more about the services we offer.