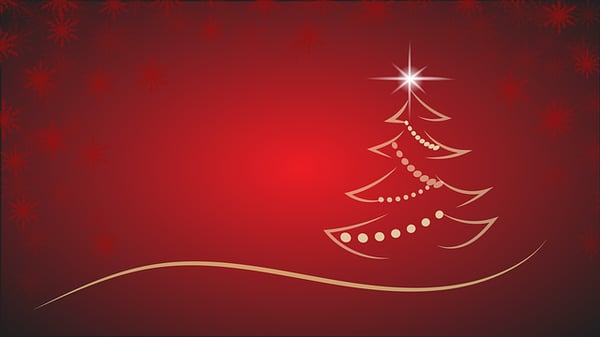 Towards the end of the year, the world changes a little bit. Things get a little softer, jollier and the sales start. From Thanksgiving to New Years, there's promotions and deals and your business wants to capitalize on the search traffic that the seasons generate, otherwise known as seasonal SEO.
Seasonal SEO is the optimization of seasonal keywords in order to generate more leads and visibility in search engine results during certain times of the year.
Every business has peak seasons during the year when their products are more popular than usual. Whether it's during holidays or any other occasion, your marketing plan may need to change to make the most out of increased traffic.
With seasonal SEO, when harnessed correctly, can be profitable for your business. Things you should consider when implementing these techniques include:
Keyword Research
Comprehensive keyword research is key to identifying trending keywords and phrases your business might profit from seasonally. By integrating these keywords into your content, you can increase organic search traffic results before popularity sidelines.
Tools such as Google Keyword Planner, MOZ and SEMRush can be used to run lists of trending keywords and phrases that you can use, as well as the different times of the year when their search volume surges or declines. Additionally, coming up with long variations and long tail keywords can help attract more visitors to your site as these tend to be easier to rank for.
Year-over-Year (YOY) Data
Did you run a seasonal campaign last year? Curious about how it did in the long run and what goals you can set this year based off of that? YOY comparisons are an excellent way to spot recurring variations in traffic correlated to the different times of the year.
Using your Google Analytics account, look at your sites YOY stats for the past two or three years, and use them to track your sites traffic and seasonality.
If your business is exceptionally seasonal, your sites traffic trends will mirror this. The YOY data offer a clear picture of the number of users who searched for your site, including specific keywords that were searched during those particular times of the year.
The apparent variation in seasonality will help you know when to start preparing your content marketing campaign and which items or services to promote.
Content
Now that you have analyzed your year-over-year stats and identified the appropriate keywords and phrases to utilize, it's time to plan your content.
For example, if you want to rank for a seasonal keyword, consider creating specific pages targeted towards particular items, events, or occasions that you can optimize with content and keywords, instead of having them feature on the homepage alone.
These pages need to be published in advance of the expected seasonal increase, so they are indexed and start ranking in search engines. Make your content unique, relevant and useful to your potential customers.
Interlinking these pages is a great idea to make it easier to find for your visitors. By publishing it ahead of time, you'll be able to have a leg up on your competition as well as troubleshoot any problems that your page(s) may have before the influx of traffic.
If you had a seasonal campaign last year, take a look at what content you used previously. Is it too dated to use again? If not, freshen it up and republish it. It will save you time and provide a lot of value to your page.
When you republish your content, Google will recrawl your page and hopefully will help it rank higher than your competitors.
Promotion
Your competitors are most likely eyeing on the same events and products, so you need to have a proper plan to stay ahead of the game.
Instead of just sharing posts like usual on your social media pages, try running a campaign, and as always, offer some highly useful information like tips and advice that your audience is looking for.
Dropping hints about the upcoming event is another great way to create excitement and hype for your brand's seasonal campaign. This might even be a great time to reward your current customers with first looks or previews for the upcoming events so they can plan appropriately and feel like you value their continued business.
Post-Season Analysis
As with most aspects of marketing, to fully understand the effectiveness of your efforts, you must conduct analyses, which means you have to look at the numbers.
Go back to your Google Analytics and note the trends. Did starting your campaign early help you? Did your hints posts do better than the actual announcement? Did certain keywords seem to flourish more than others? Armed with this knowledge, you can more appropriately and strategically plan for your next seasonal SEO campaign.
Also, do not delete the web pages even after the season is over. Create temporary redirects that take your site visitors to a relevant page and then remove the redirect next season after you have made adjustments to the most current information. You won't lose any SEO value when you create the redirects and Google will see that this page has longevity.
The ADTACK Difference
Want more information about seasonal SEO? Curious about how an inbound marketing agency can help you? Contact ADTACK today to get your free evaluation today. Feel free to call us at 702-270-8772 or fill out our convenient online form. Don't wait! We look forward to hearing from you and helping you with your marketing needs.