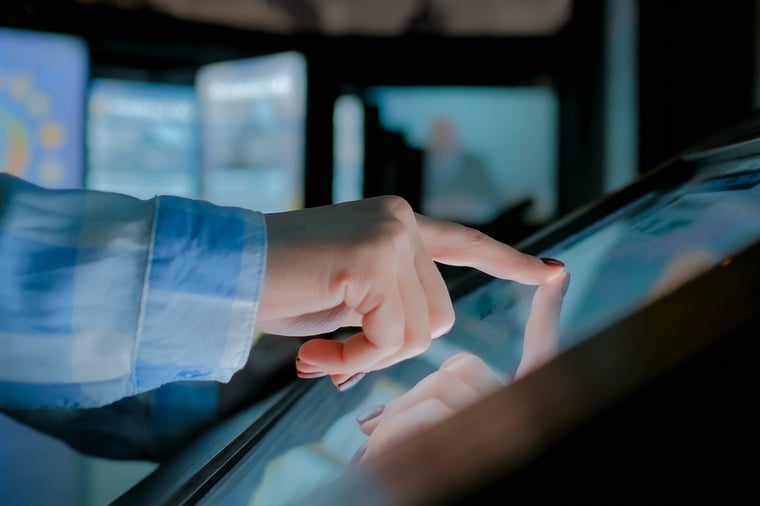 Customers are increasingly dependent on their smart devices to assist them with the buying process. They use their phones to research prospective options and obtain as much information as possible about their alternatives. Consumer reliance on smart devices doesn't end when customers stop by a brick-and-mortar store; in fact, a surprising number of search queries take place when customers are in-store.
The practice is informally known as "showrooming" due to the notion that customers are using physical stores as showrooms before using their mobile devices to research competitors who may offer better prices or more favorable terms. Don't let showrooming deter you from targeting these buyers with your marketing strategies. Instead, adjust your marketing system to appeal to these customers. Here are a few things you can do to give showrooming customers the information they need and attract their business:
1. Assist Customers with Their Pre-store Research
Many customers use their mobile devices to plan their trips to your store. They may use their phones to research your store's hours, check product availability, read product reviews, and explore available deals for the items they want to buy. Make sure that your customers have easy access to all the information they need to have a successful shopping experience.
Check that your online information is up-to-date and easy to view via mobile devices. Consider offering more detailed information about your in-store inventory; it's frustrating for consumers to go to a store for a specific item, only to find that the item is out of stock. If you have a hot deal for a certain item, make it easy for your customers to learn the details of the promotion or access any necessary coupons when they're in-store.
2. Provide Product Education
Consumers will widen and narrow their buying options throughout the entire shopping process, and they use their mobile devices to do so. Customers might research the specs for an item, or they may want to read more customer or consumer reviews. See that your website is full of helpful, easy-to-read information about your products.
3. Offer Customers a Better In-store Experience
Take steps to offer customers a high-quality in-store experience. You may want to offer in-store translating services to ensure you're able to bridge any language barriers. Have videos available on your website to show customers how to properly use items that they're considering purchasing. If possible, expand your store to make your customers more comfortable. Customers who are comfortable are more likely to extend their stays. A coffee station, a play nook for children and desks for customers to sit and research products are just a few offerings that significantly enhance the customer experience.
If you need help developing a strategy to appeal to more buyers, both in-store and online, contact ADTACK Marketing Systems at 702-270-8772 to schedule a free consultation today.