You've set robust goals for your business; now, you need the right marketing strategies to achieve them. Sifting through and finding reputable online marketing companies in Las Vegas will help you create and implement an affordable campaign that increases your sales and customer engagement.
When considering online marketing companies in Las Vegas, there are a few things you can do to find the right company for your business.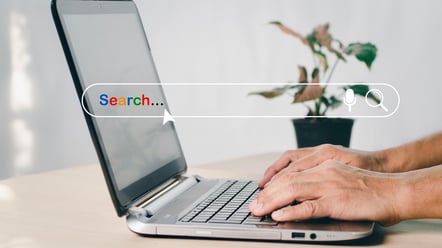 Know What to Look for in Online Marketing Companies in Las Vegas
As you search for an online marketing company, do your research to ensure they're compatible with your company.
Questions to Ask
Some questions to ask a potential company include:
Can you provide customer testimonials?
A qualified company can provide you with multiple positive and meaningful customer testimonials that help you determine if you want to proceed forward with that company.
You should also conduct an internet search for online reviews about the company. Google and Yelp are excellent places to scour for reviews.
Pay attention to what the customers say about the marketing company - and what the company isn't saying.
A company that addresses and tries to fix negative customer experiences cares about its clients and takes public ownership of its clients' experiences.
What results have you achieved for your clients?
An experienced company should be able to provide data that shows the growth they've achieved for their clients.
They might offer information about increases they've obtained for various conversion rates and website traffic.
Look for an online marketing company that offers a variety of options for your marketing campaign.
Some of the components that an experienced company should offer include creating SEO content, integrating email marketing, and optimizing your pages and content for a variety of search queries.
For example, voice searches are on the rise. A company that's up-to-date on the latest marketing trends should suggest a campaign that addresses up-and-coming marketing trends.
Other Details to Explore
You want a marketing company that aligns with your company and its goals. Look for a marketing company with strong leadership and satisfied employees.
A company with happy employees are more likely to produce effective marketing campaigns. Employees who have a positive outlook on their work often spread this positivity to clients.
Companies with a poor company culture have high turnover and dissatisfied employees. This means that your point of contact for your campaign may frequently change.
Or, the person handling your marketing strategies might not have the resources they need to produce a steller campaign.
Make sure that any potential companies have expert experience creating effective marketing campaigns for clients in your industry. This means that they're knowledgeable about any issues that clients in a specific sector need to address.
ADTACK has a wealth of experience creating effective campaigns for a variety of businesses, including those in the aviation, marine, financial, and home improvement industries.
Ready to collaborate with one of the top online marketing companies in Las Vegas? Connect with ADTACK today!