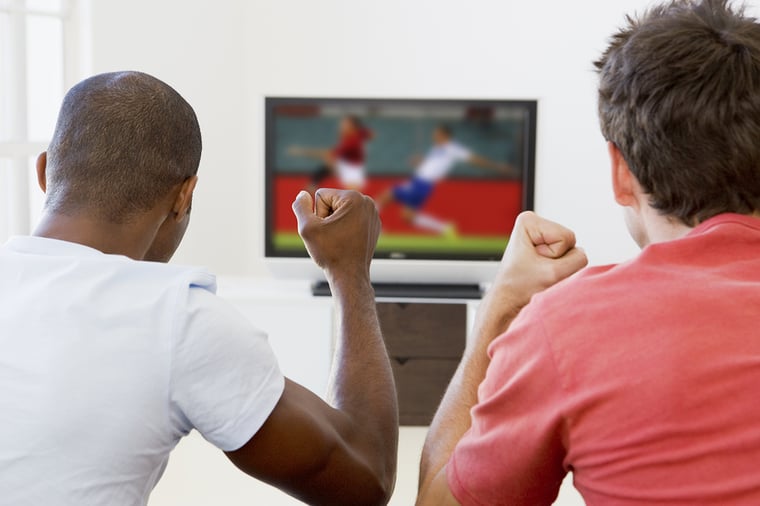 Viewers have a seemingly endless array of streaming services and viewing platforms to choose from these days. In fact, a whopping 27% of people between the ages of 18 and 49 either don't subscribe to cable TV or have canceled their subscriptions over the last 2 years.
However, this doesn't mean a large segment of the population has turned away from watching shows, movies and other forms of video entertainment. Instead, they turn to streaming options and viewing platforms (such as YouTube) to get their media fix. So, what are the driving factors behind changes to TV viewing habits and what this means for your company's marketing campaign?
Causes for Changes to TV Viewing Habits
There are a couple factors that have contributed to the decline of traditional TV viewing. Younger viewers tend to prefer "binge watching" their preferred shows versus waiting weeks, or even months, to learn the outcome of their favorite show. Instead, they would rather watch an entire season (or seasons) of a show over a short time frame.
Viewers also strongly dislike commercials. Streaming their media content typically enables them to bypass commercials entirely or watch commercials when it's convenient for them. For example, Hulu frequently gives customers the ability to watch all the commercials for a show at the start of the program. Or, they can pay extra each month for ad-free viewing.
How People Consume TV and Medi
People are less likely to view media using a TV and more likely to watch shows and movies using their smartphones, tablets and computers. The flexibility of today's viewing options makes it possible for them to watch media when it's convenient for them, such as during their lunch break, a workout or a long commute. Instead of cable, today's viewers are more likely to stream media using a Wi-Fi connection or a mobile data plan.
The Impact of These Changes on Your Marketing Campaign
With digital viewing, it's easier to gather info about the viewers, enabling you to better adapt your marketing campaign to their preferences or to better match your ads with viewers who are part of your preferred audience. For example, if your company provides traveling services, you would look for viewers whose media habits indicate an interest in travel or a likelihood to book a trip in the near future. Even though you might have a smaller audience, it's an audience that's a better match for your company. Ads that are better suited to the viewer are also less likely to trigger the annoyance associated with conventional TV commercials.
For more expert tips on how to better adjust your marketing campaigns to suit your target audience, contact us today at 702-270-8772.