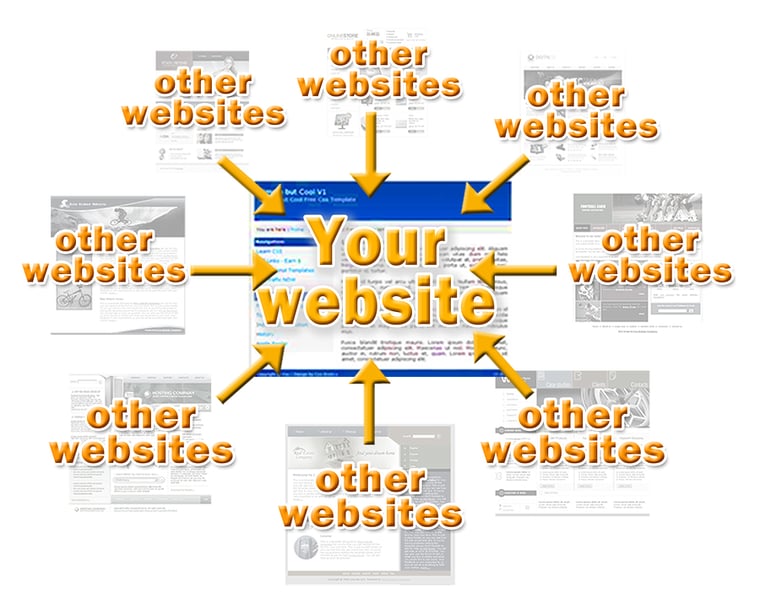 Link-building is the process of placing links to your website on other webpages. You don't place the actual links yourself; instead, you strive to have other companies and individuals link to your content.
The Importance of Link-building & Tips for Building a Healthy Link Profile
Benefits of Link-Building
It doesn't matter how great the content of your website is, if search engines don't offer your site as a result, few people are likely to view and enjoy your webpage. One component that search engines use when calculating how to rank a website is how many other webpages link to the site. These links are known as backlinks.
In general, the more backlinks your website has, the better the odds that a search engine will favorably rank your page. A webpage with a lot of links is viewed as authoritative, trustworthy and useful to its visitors.
The Quality of the Link Matters
It's not wise to start posting random links to your website all over the internet. Instead, the links should be organically used. It should be evident that an actual person viewed your website and deemed it fit to share.
Ideally, links to your website should go from people or companies that are relevant to your own industry. For example, if you run a yard care service, links from a page talking about clothing wouldn't be as valuable as links on another lawn care site or a page that focuses on landscaping projects.
How to Build Your Link Profile
Building a healthy link profile takes time, but the results are worth it. Start by ensuring your website has superior, original content that people are likely to find useful. Some of the best types of content to include are:
Visual content (graphs, diagrams and charts)

List posts

Articles with original research

Long-form guides filled with information
Once you know you have a lot of valuable content, reach out to people in your industry who might want to share your webpage on their site. Internet research can provide you with sites that post content similar to your own. You can then use an email search tool like Hunter.io to lookup an email address associated with that domain. In your email, compliment the recipient on their content and suggest one of your articles or pages that they might find useful.
Another option is to see if anyone is using pictures or information from your site without giving you appropriate credit. You can do a reverse search for images to see where they're being used. Instead of asking the offending site to remove your content, ask them to link to your webpage so that you receive credit for your content.
Contact ADTACK to Build out Your Link Profile
ADTACK's team of professionals can help you find websites to reach out to and build out your link profile, as well as guide you through other link-building best practices. Contact us at 702-270-8772 to speak to a marketing specialist today.