When YouTube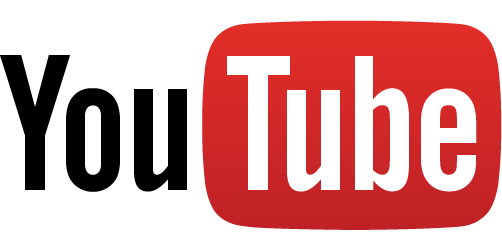 launched bumper ads in April 2016, they were touted as "little haikus of video ads" – 6-second ads that users could not skip even if they wanted to.
As a marketer with more ways to spend your ad money than you can shake bills featuring the mug of Benjamin Franklin, you may have been tempted to skip bumper ads, too.
In retrospect, you ought to be commended for your restraint, for this tack may have been the smartest move of all. Like many new advertising mediums, bumper ads burst onto the scene, noisily clamored for viewers' attention and dominated "ad talk" among marketers who were eager to capitalize on the hype. Now that the fuss is quieting down, some "best practices" have emerged (and will continue to evolve). But shin guards will help you keep pace with these bite-sized ads, which are specifically designed with on-the-go mobile users in mind:
Focus like a laser beam on your overriding message. With only 6 seconds of tape to roll, you may think you have no choice. But instead of narrowing your message to a single sentence, boil it down to a single word ("speed" for a car, "delectable" for a chocolate cake or "reliability" for a laptop computer).

Consider using serialized bumper ads to tell a story. "Ah yes; that's more like it," you may think of the greater latitude. And it's true: when unveiled, these short video pops were envisioned to be well suited to serialization. In this way, they could engage a viewer's attention and tell a fuller story. But consider the flip side, too: what if viewers don't see every bumper ad in a three- or five-part series? Will interruption undercut your message?

Pare down your 30-second spots – as a starting point. This tip, too, can breed a false sense of security. It takes more than just cutting 24 seconds from an ad to make a compelling bumper ad. For one thing, some elements in a 30-second spot may not translate well to a shorter format. But rewinding your 30-second ads is a fine place to start and the discipline it will impose on your thought process could be enlightening.

Look for inspiration in your marketing collateral. Don't think of it as a move of desperation; it's about creating symmetry – an idea that can get lost even in traditional marketing campaigns (where it ought to be simpler). A print campaign, a provocative graphic or even a website headline that you're particularly proud of can make outstanding fodder for a bumper ad.

Deliver an unmistakable call to action. In a 6-second spot, a 2-second closing should suffice. But to be effective, it must leave the viewer in no doubt about what to do next.
If your creative juices are stirring, take your momentum around the bend by reaching out to the marketing experts at ADTACK. Download our "Defining: Digital Marketing Guide" to get you started. Then call us at 702-270-8772 for a consultation so we can help you conceive, develop and execute a bumper ad campaign – with shin guards or without them.