Video messaging is a powerful tool for any business owner seeking to expand their company. Here's what you need to know about video messaging and why it's an essential addition for your business's content marketing strategy:
What Is Video Messaging?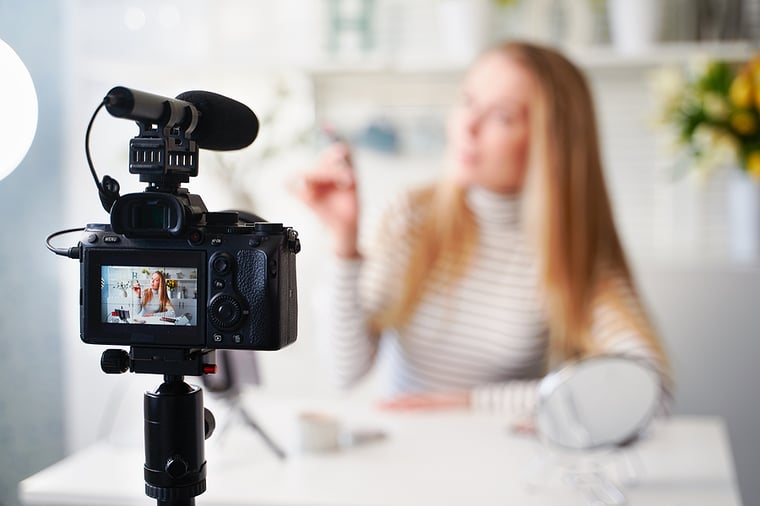 Video messaging is a tool that allows you to communicate with another individual using a computer, smartphone, or other mobile device. You can use video messaging to communicate with someone in real-time, or you may utilize it to send someone pre-recorded communication.
For businesses seeking to maximize the effectiveness of their content marketing, video messaging is a valuable tool. Many individuals who aren't willing to read an article or submit a query are willing to watch a video. Offering video messaging can also enhance your customer service.
Why Is Video Messaging Important for Content Marketing?
The goal of content marketing is to attract or retain a specific customer base to your business. Strategies used for content marketing are intended to produce strong customer relationships and promote higher levels of brand loyalty.
Video messaging is an excellent way to help your clients put a face to your company. Clients no longer see your business as a faceless company amidst a sea of other similar organizations.
A video message is also useful for providing customers with necessary content. It's much easier to demonstrate certain concepts or to show the difference between two products via a video versus written content.
Customers also appreciate the accessibility associated with video messaging. Anyone with an internet connection can access a pre-recorded video. If you want to offer real-time video messaging, a live session on social media or a conferencing app is an easy, affordable way to do so.
Video content will also help your business perform better in search engine rankings. Search engines tend to favorably rank websites that provide high-quality video content.
How Can Your Company Integrate Video Messaging?
Many companies incorrectly believe that it's costly and time-consuming to integrate video messaging into their content marketing. Fortunately, this isn't the case.
Videos don't have to be lengthy or have expensive props to be useful to your customers and enhance your content marketing. A smartphone, tripod and white background (like a sheet) are all you need to get started.
Start with your social media accounts. Nearly every major social media platform gives you the option to share videos with your followers. Many also have the option of live video sessions. You can also add videos directly to your website's landing pages to bolster your content marketing.
Looking for something that allows you to conduct private video messaging sessions? There are numerous free messaging and conferencing apps, like Zoom Meetings and Google Hangouts.
Whichever option you select, make sure that your content is mobile-friendly, as many users will be accessing the content from their mobile devices.
If you need help developing a poignant video content marketing strategy, contact ADTACK today at 702-270-8772 to schedule a free marketing assessment.