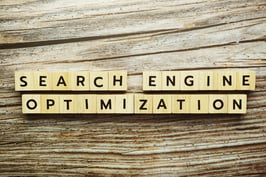 The best SEO company in Las Vegas can help you produce high-quality content thatoptimizes the user experience. Research consistently indicates that SEO-optimized content is more effective at converting leads into sales and creating a stronger web presence.
As a business owner, your primary focus is producing the goods and services that your company is known for. Devoting time to producing online content may seem unnecessary, but it's an effective way to boost your sales, increase your brand recognition, and generate more online traffic. Instead of adding more work to your growing to-do list, work with the best SEO company in Las Vegas.
What to Look for in an SEO Company
An SEO company works with you to adjust your existing content and produce new content that adheres to SEO best practices. Eventually, all of your content should utilize SEO tactics. Here are some of the traits to look for when searching for a superior SEO company.
1. The Company Evaluates Your Existing Content
Before creating a digital marketing campaign, the best SEO company in Las Vegas will analyze your existing site (and content) for weaknesses and strengths. Some of the things they'll look at include: keyword density, quality and relevancy of your content, backlinks to your site, and internal linking on your website.
They will use this information to offer advice for adjusting your existing content and guidelines for producing new content.
2. They Will Set Up the Right Tools and Platforms for Your SEO Strategy
It's essential to utilize the appropriate tools and platforms when producing SEO content. This makes it easier to monitor the effectiveness of your campaign and make prompt adjustments to content that isn't meeting expectations. These tools should be set up before beginning the new campaign so that you have accurate information about its effectiveness.
3. The Best SEO Companies Customize Their Recommendations
An experienced SEO company knows that it's imperative to generate a unique campaign for each business that they work with. Their SEO solutions fit the business's goals. They consider their client's target audience and unique industry needs when suggesting an SEO strategy.
SEO recommendations change over time. An experienced SEO company will adjust your campaign so that it adheres to any new guidelines or best practices.
Locating the Best SEO Company in Las Vegas
When searching for an SEO company, know that the top SEO companies complete their own work; they don't outsource your campaign to a third-party. You always know who is handling your campaign and how you can contact them.
A great SEO company has ample experience creating campaigns for your specific industry. This ensures they have the required knowledge and expertise to make recommendations suited for your business.
Want to learn more about how the best SEO company in Las Vegas can help your company? Contact ADTACK to learn more about our SEO solutions!