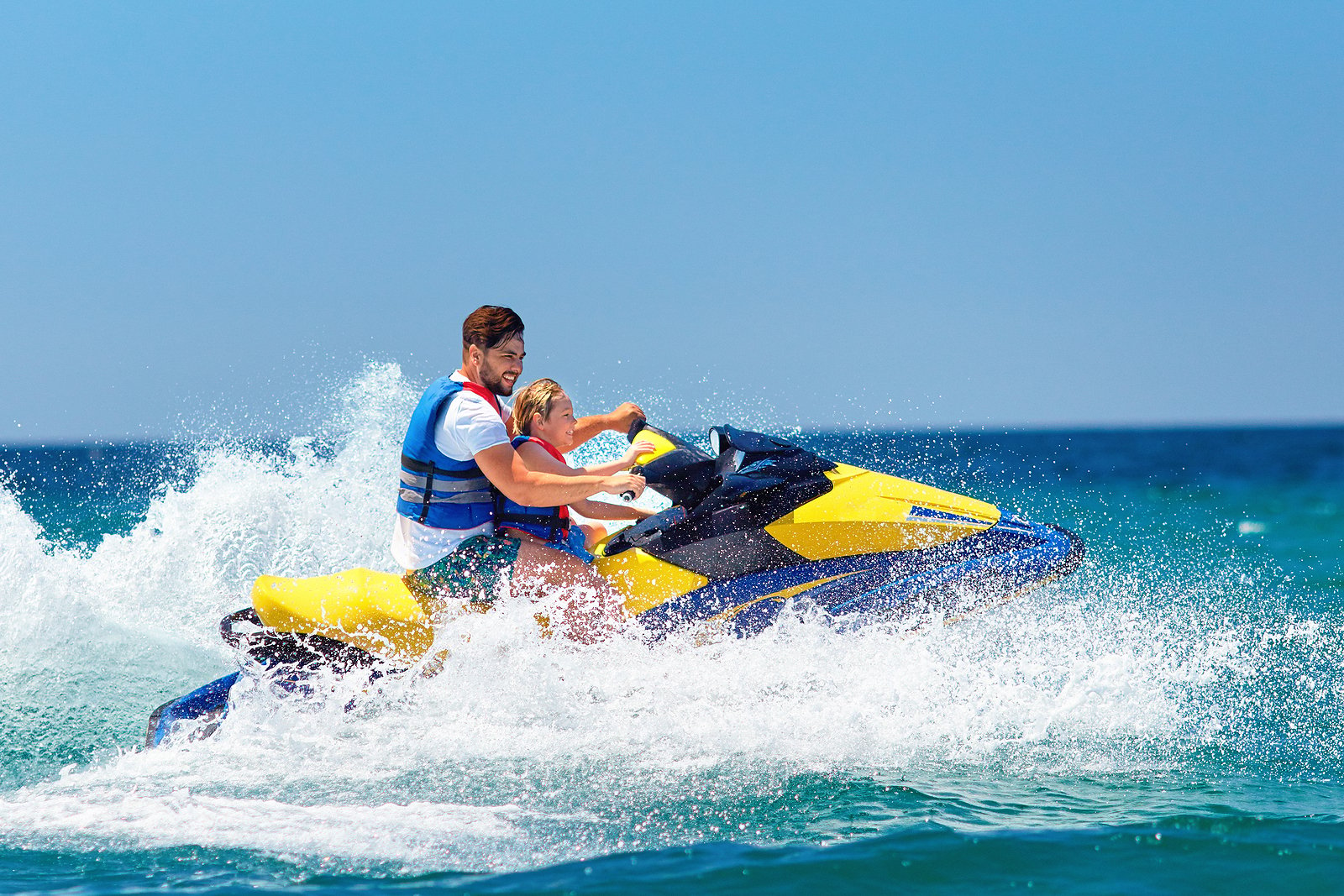 Staying in touch with your customers during the boating season and off-season is crucial to successful business. But traditional marketing is following the yellow pages right down the drain. Besides, it's considered bothersome and borderline rude to call customers just to catch up. So, how do you grow your boating business?
For one, it's time to cut back on print marketing and invest in digital advertising. Everyone is online, even your target demographic. The key to successful marketing is to meet your customers where they are, and digital marketing allows you to do just that. Today, more people are shopping and researching online than ever before.
With that in mind, here's a breakdown of some of the most impactful marketing ideas for boat dealers.
1. Hold a Boat Show
Boating is a luxury which means you have to delight your customers at every stage of the sales funnel. A great way to do this is to offer a boat show. Boat shows get customers excited. It's a chance to showcase new models and display your best sellers. A good boat show creates a positive experience and spreads the word about your dealership.
And don't forget the add-ons. The idea here is to entice customers to visit your booth, and simply offering beverages such as wine and fruit juices can do the trick. Boat shows create a welcoming atmosphere and provide countless opportunities to meet potential customers and re-engage with existing ones.
2. Invest in Social Media Marketing
Social media sells boats. It allows you to connect and engage with audiences who are already interested in what you're selling: boats. Likes turn into leads and shares into potential customers. Having an online presence is the key to getting noticed. There are plenty of boating enthusiasts and hobbyists looking to be engaged on the socials.
Marketing on social media goes beyond selling tickets to boat shows. It's an incredible way to boost brand recognition. Do you want to be the leading boating dealership in your area? Then you need to invest in social media marketing. Lay the groundwork for engagement – you can't sell without it.
3. Optimize Your Website and Start Blogging
Search engines remain one of the best ways to generate organic leads. People are constantly searching for information online, so you should provide it. Your website is your first impression - make it count.
With search engine optimization, you run a higher chance of appearing on the first page of Google. The higher your website appears, the higher the generated leads.
More importantly, launch a blog. It's a perfect medium to answer your industry's most frequently asked questions and establish yourself as an authority. Provide information on boat maintenance, insurance, and break down industry trends.
By providing helpful information, you build a community of invested readers around your brand. In the end, your readers become your customers because you've earned their trust.
Go Digital – Get Seen
There's much to consider when brainstorming marketing ideas for your boat dealership. But one thing is for sure: you need visibility. Digital marketing gets you noticed; it places you right within reach of your target audience so they can discern the quality of your product offering for themselves.If you're ready to launch effective marketing campaigns and gain customers like never before, ADTACK Marketing can help you get there,Our effective marine solutions get the results our clients are looking for! Connect with us today to dive deeper into what we can do for your marine business!