When looking for options to strengthen your marketing strategies, you've likely encountered a tool known as HubSpot and wondered, "What exactly is HubSpot used for?"
HubSpot is a comprehensive customer relationship management (CRM) platform that lets you use and view tools, data, and reports in a single location.
We're a proud HubSpot partner and know that HubSpot is a valuable platform to help your company achieve its goals. Here are a few things that HubSpot is used for.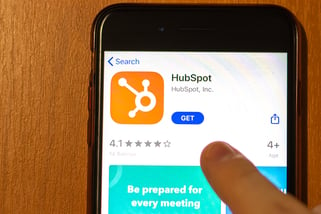 Providing a Consistent Customer Experience
HubSpot's CRM platform aims to help you improve your company's customer service.
The CRM hub allows you to organize all your customer contact information and keep a history of your interactions with each customer.
Since each employee can quickly see previous conversations with the customer, they're able to better assist them. If you need to create a ticket for the customer, you may do so via the CRM hub.
The CRM platform also allows you to schedule emails for your email marketing campaign.
Monitoring the Effectiveness of Your Marketing Strategies
The HubSpot platform has multiple tools to assist you with boosting your online traffic and converting more of your leads into sales.
Use the platform to create content for your inbound marketing efforts. You can also use the hub to manage your social media accounts.
Or, get information about how people are reaching your website and how long they're staying. See what marketing strategies are providing the best return for your marketing budget.
You can even test two different strategies to see which one offers the best results.
ADTACK is a HubSpot certified agency; this means that we understand how to best use HubSpot tools to enhance your marketing campaign.
Supporting and Assisting Your Sales Team
HubSpot aims to help your sales team improve their efficiency and close more deals. Your sales team will see when leads are visiting your pages and how often they're accessing your content.
An email tracking tool and instant notifications enable your sales team to know when a strong prospect has opened one of your emails. You can schedule future emails to nurture these leads and even set up a meeting to close the deal.
Still thinking "what is hubspot used for"? Contact ADTACK today!