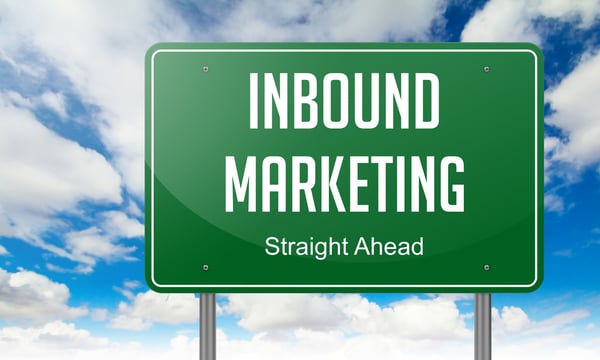 [Updated May 21, 2019]
For any business to survive it must continue to innovate and grow year over year. Following trends and keeping up with new technologies are just some of the ways to gain and keep customers. Because of this, lead generation should be the number one priority of businesses, regardless of the industry.
Not all leads are equal.
Occasionally, a customer finds your website and you're the answer to the question they didn't know they had, but they're not ready to buy your product or service. You don't want to lose their business. You want to keep them prepared when they choose to finally buy.
Other times you might have someone buy from you that isn't a good fit and they become your daily headaches. How do you distinguish between those visitors? How do you keep your current customers better?
A business' lead generation efforts should be focused on generating quality leads; the customers that fit for your company and vice versa. In order to accomplish this, successful businesses are embracing inbound marketing. As an inbound marketing agency, ADTACK is ready and willing to help you every step of the way.
What Is Inbound Marketing?
Inbound marketing is a system of attracting the right visitors to a company's website and converting them into qualified leads, which means revenue to your company.
How Does Inbound Marketing Work?
Inbound marketing uses valuable, quality content to attract the right type of visitors at the right time and nurture them through the buying journey in a lead generation process.
Lead generation starts with attracting a prospect who is interested in the services and products of a particular business and are usually able to make buying decisions, or researching for those who can.
By providing content that will provide value, answer questions or solve the problems of the visitor a business can be certain that their marketing efforts will be spent on consumers who will be receptive to the company's message.
Converting Visitors Into Leads
Just because someone arrives at a particular website does not mean that they are a possible customer for the company. Not everyone who walks into a store buys.
By using focused content like ebooks, white papers, videos and webinars, a company can sort out those visitors who are trying to make a buying decision and those that are just looking.
Once a visitor has downloaded a piece of content, chances are they have identified themselves as a qualified lead. At this point, the inbound process will nurture them along the buying process by providing more content that answers specific questions and offers value. This process also allows a business to stay at the forefront of a prospect's mind.
Closing the Sale
As the potential customer moves through the buying process, the business is able to track their progress and close the sale. By tracking this customer, a business can ensure that the customer is talking to the right person.
Since the sales team will be spending more of their time with leads who are ready to make a buying decision, they will have a higher closing rate, which means a healthier bottom line.
Keeping Customers Delighted
Once a business has acquired a customer, it is then their obligation to delight them and turn them into advocates for the business. The good news for companies is that the inbound marketing process does not end once a prospect becomes a customer.
By using follow-up content and post-purchase surveys, a business will be able to address any questions or challenges a customer has.
The inbound marketing process starts with proper lead generation. This should be the foundation of any marketing efforts.
The ADTACK Difference
By implementing inbound marketing a business can supercharge their lead generation and will ultimately increase their bottom line.
Ready to get started? Contact ADTACK by calling us at 702-270-8772 or filling out the form below! We're ready to implement your customized ADTACK plan today!