We have Facebook news that could affect your business. With over a third of the Internet's three billion users having a Facebook login account, this social network provides a massive marketing opportunity. Facebook is a great place to share content surrounding your company's goals-- in fact, tethering Facebook to your outside content should be an integral part of your Facebook marketing plan. The way you can do this is about to change, thanks to Facebook changes known as Instant Articles.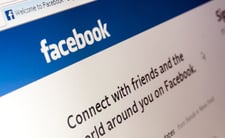 What are Facebook Instant Articles?
Instant Articles is a new feature intended to make articles on Facebook more easily viewable for mobile users. They show up differently on the Facebook timeline with the new Facebook layout. It does this by forgoing external links, and instead preloading articles on mobile versions of Facebook, so users can instantly access them without load times. This includes all of the content within the article, from the text to the video.
How will Instant Articles affect Facebook marketing?
Instant Articles will increase your content's accessibility on Facebook
Although the mobile web has gotten a lot faster, speeds still fluctuate, leading to slow load times for users. If someone tries to access your content in a slow area, then they are likely to leave the page if it doesn't load in less than five seconds.
Because Instant Articles have already loaded all of the article's content before the user even reaches it, load time is never a concern.
Instant Articles won't interfere with your ads
One of the biggest concerns marketers have about Instant Articles is their ability to continue to include advertisements within articles. Facebook has already addressed this concern, making it clear that you can take your ads with you to Instant Articles. This tool will enhance the capabilities of your online ads by leveraging Facebook's wealth of user data to deliver more trackable and targeted ads. That is one of the main reasons why many of the largest media outlets in the world are Instant Articles early adopters.
Instant Articles allows you to engage audiences with a captivating video
Right now, marketers rely mostly on interesting headlines to capture people's attention on Facebook. Instant Articles enhance your ability to grab the attention of users by allowing you to include a video as a part of your headline presentation (this will pre-load and autoplay).
Instant Articles will require extra legwork on your part to participate
Although Instant Articles provide you with significant Facebook marketing benefits, there is a catch: all of your Instant Articles content will have to be published separately. The time it takes to post the Instant Articles, will be worth the reach and return you get with each post. Over the past few years, Facebook has been one of the top innovators for helping marketers expand their ability to connect with consumers.
---