Content marketing might sound like something that only large corporations or businesses in small, niche markets need to worry about. However, every company, regardless of its size, industry or intended audience, can benefit from content marketing. Here are just a few examples of companies that can benefit immensely from an effective content marketing strategy:
Who Can Benefit from Content Marketing?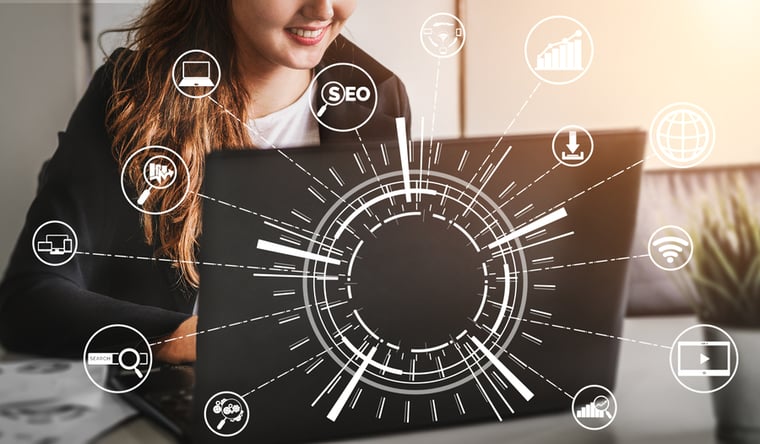 Any Company that Wants to Reach a Specific Audience
One challenge that businesses frequently face is how they can consistently reach their preferred audiences. Depending on the nature of your business, your audience might be other businesses, or you may want your message to reach consumers. Some businesses might have audiences that change depending on the season or their current operations.
Not only does a content marketing campaign allow you to cater your message to your audience, but you can adjust your message periodically to appeal to a new demographic. Data provided from your campaign will assist with evaluating the effectiveness of your current content marketing strategy.
Companies Who Want to Build Better Brand Recognition
Strong brand recognition is a helpful attribute for growing your business. When consumers or other businesses recognize your brand, they're more likely to turn to your business when they're in need of a product or service you provide.
If you're in a competitive industry, it's extremely important to use a content marketing strategy that boosts audience awareness of your brand to help you gain an edge over your competitors. All other traits being equal, when consumers are faced with two identical products or services, they're more likely to select the company that they're most familiar with. Brand awareness is also important for building brand loyalty; make sure that your content marketing campaign helps you encourage customers to view your brand as a credible, reliable source.
Businesses That Need a Stronger Social Media Presence
Social media is a valuable tool that businesses can leverage to advertise their products and services to a larger audience. However, if your current social media presence is minimal or if you don't really understand how to properly utilize social media for business growth, your content marketing strategy can help you change this.
Your content will be designed so that your pages rank favorably on search engines. All your social media pages will be optimized to encourage lead generation and to reach as many potential customers as possible. With the right content marketing, customers will view your pages as valuable resources that help them make a purchasing decision.
Develop Your Content Marketing Strategy with ADTACK
The ADTACK team includes several SEO experts who are dedicated to creating and implementing an effective content marketing strategy for each of our clients. If you want to learn more about content marketing or any of our other services, contact us at 702-270-8772 today.