You're ready to embrace inbound marketing to increase your sales and grow your company, but you're not sure how to integrate inbound marketing software with your CRM (customer relationship management system). The thought of learning and using multiple systems feels overwhelming.
Fortunately, most inbound marketing softwares do more than implement and manage your inbound marketing campaign. For example, HubSpot offers a user-friendly CRM that allows you to view marketing data and customer details with a single program.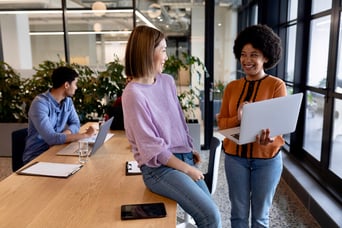 Here are just a few of the reasons inbound marketing software is a must-have for your company in 2022.
1. You Can Streamline Your Software
Many inbound marketing programs like HubSpot combine all the tools that you need into a single platform. You don't have to spend your time checking multiple platforms.
Instead, get all the data you need about your customers, sales leads, and marketing campaigns. Use the platform to schedule meetings, follow up with potential clients, and offer customer-specific content.
You can even use the software to gauge the conversion rate of specific portions of your marketing campaign. The platform also provides SEO recommendations for your content so that you know what you can improve. Many businesses find that inbound marketing software makes it easier to manage their marketing campaigns.
2. You Can Use Inbound Marketing Software to Automate Tasks
Automate many of your marketing and CRM tasks with an inbound marketing platform. Some of the tasks you can automate include:
Sending emails
Scheduling when your blogs and social media posts go live
Generating responses to customer queries
Setting up a new marketing campaign
This automation saves time and allows you to optimize your productivity and streamline your operations.
3. It's Easier to Get the Data You Need for an Effective Campaign
A marketing campaign isn't something you can implement and then forget about. Effective campaigns require frequent tweaking to make sure they're meeting your expectations.
Your inbound marketing software gives you the data that you need to make adjustments to your campaign. See if your campaign is reaching your intended audience; if it isn't, it's simple to make the necessary changes.
Worried that your number of lead conversions is too low? Use your analytics to see what stage of the buying process you're losing potential customers so you can make the appropriate adjustments.
Have more questions about inbound marketing? Connect with ADTACK today!