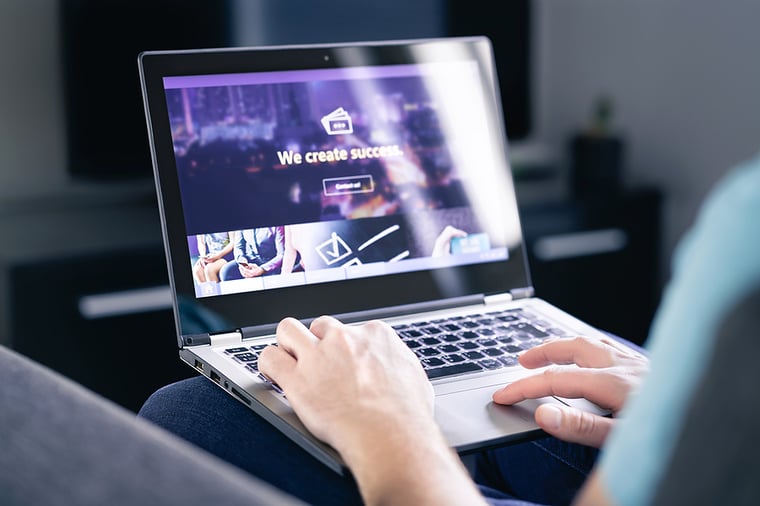 You may have heard how it's important to build an online presence for your brand, but what exactly does that mean? A strong, recognizable online brand helps you gain the credibility and trust you need to attract and retain more customers. Whether your company conducts business online or not, a solid online presence makes it easier to:
Showcase your products and services

Build long-term relationships

Market your brand
How to Build an Online Presence that Will Get You Noticed & Boost Your Bottom Line
Go Where Your Customers Are
Let's get right to the point: a whopping 97 percent of consumers use online channels to research and shop local businesses. 93 percent of them say online reviews have an impact on their buying decisions. Building an online presence is simply making it easy for consumers to find you. From building an email list, to optimizing your website and strengthening your social media strategy, improving your business's online presence is about reaching your customers where they are — surfing the web.
Build a Better Website
All online roads lead to your website. No matter how active or popular you are on social media, and no matter how many ads you run, you won't gain new customers if you don't have a well-designed website that's fast, mobile-ready and optimized for search.
Your website is where you can show off your brand in a unique way using aesthetically pleasing elements like colors, fonts, text, videos and images. Well-written, useful content addresses your customers' pain points and presents solutions to their problems.
Master SEO
Search algorithms seem to change every day, sometimes every hour. SEO, or search engine optimization is one of the best techniques you can use to build an online presence. SEO includes keyword research, internal and external links, and relevant content that corresponds to your target audiences' search queries.
Build a Social Media Presence
Facebook, Instagram and Twitter are the big three social media channels brands use most, but LinkedIn, YouTube and Pinterest are also frequently employed. While 27 percent of internet users say they use social media paid ads to find new products and brands, word-of-mouth is how most people find what they're looking for.
A good social media strategy is much more than just repeatedly showing up in someone's feed or timeline. Instead, you need a strong, clear and visually appealing approach that aligns your goals with your online presence. There are many nuances to building an effective social media strategy including SEO, posting times, content calendars and more. A digital marketing agency can be a crucial partner in helping you navigate the ever-evolving world of social media and get your brand top of mind and feed.
Ready to Build an Online Presence?
ADTACK is a digital marketing agency that's adept at creating strong brand identities and creating value for our customers. We can help your business grow through reliable, repeatable and scalable online marketing strategies that build an online presence and drive quality leads. To learn more, connect with us online today, or call us at 702-270-8772.