You've carefully thought about every part of your business plan but what about marketing?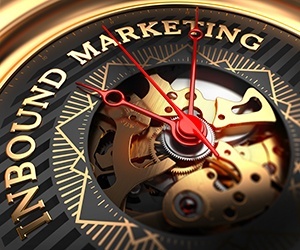 While you hope to put your company in front of your audience at the right place and time, you should determine whether traditional or inbound marketing is best for you. The costs between the two can vary greatly, which may affect your revenue and market growth.
While you may be familiar with traditional marketing methods, inbound marketing is essential to effectively reach out to your target consumer base online and beyond.
Traditional Marketing
The TV show "Mad Men" delves into the types of traditional marketing that has proved enormously successful in the past: radio and TV commercials, billboards and more. It's hard to escape advertisements when you're driving down the highway or turning the channel on TV. They are often in your face and their message is clearly, "buy this product."
Types of traditional marketing:
TV and radio commercials

Direct mail

Cold calls

Print and newspaper ads

Billboards

Banners and signs
These are all examples of traditional marketing that you can incorporate into your business plan to spread the word about your brand and its products.
The cost of traditional marketing is high compared to content marketing because of the time and labor that goes into creating and distributing traditional marketing. Although you have paid a pretty penny for traditional marketing, there is no guarantee that your target audience will actually pay attention to your marketing message. Calls can go ignored, direct mail unopened and commercials turned off.
Inbound Marketing
However, you could turn to inbound marketing, which has proved not only more effective in putting your brand in the spotlight but also more cost-efficient.
While traditional marketing continues to be prevalent, marketing as a whole has evolved along with the technology that people use every day. Smartphones and other devices make it easy to stay connected with the people and brands they love. Whether you have a brick-and-mortar store or set up shop online, inbound marketing is a necessary part of doing business in the digital age.
Types of inbound marketing:
Social media

Blogs

Videos

Search engine searches

Referrals

Infographics
Inbound marketing encompasses a wide range of efforts and content, from blogs to social media to sharable videos. Its many goals include increasing brand awareness and boosting your rankings on search engine result pages so your target audience finds you more easily. It is not simply meant to sell you a product or service though marketers ultimately aim to do so. Inbound marketing tends to have multiple steps or processes your audience has to go through before they finally purchase a product.
Marketers in the Internet age know it is easier to build buzz around their brands and products by first showing their audience that they offer some type of value and keep their business in the minds of their customers. While this marketing takes time, it's worth it because you're ultimately creating a customer base that stays with you for life.